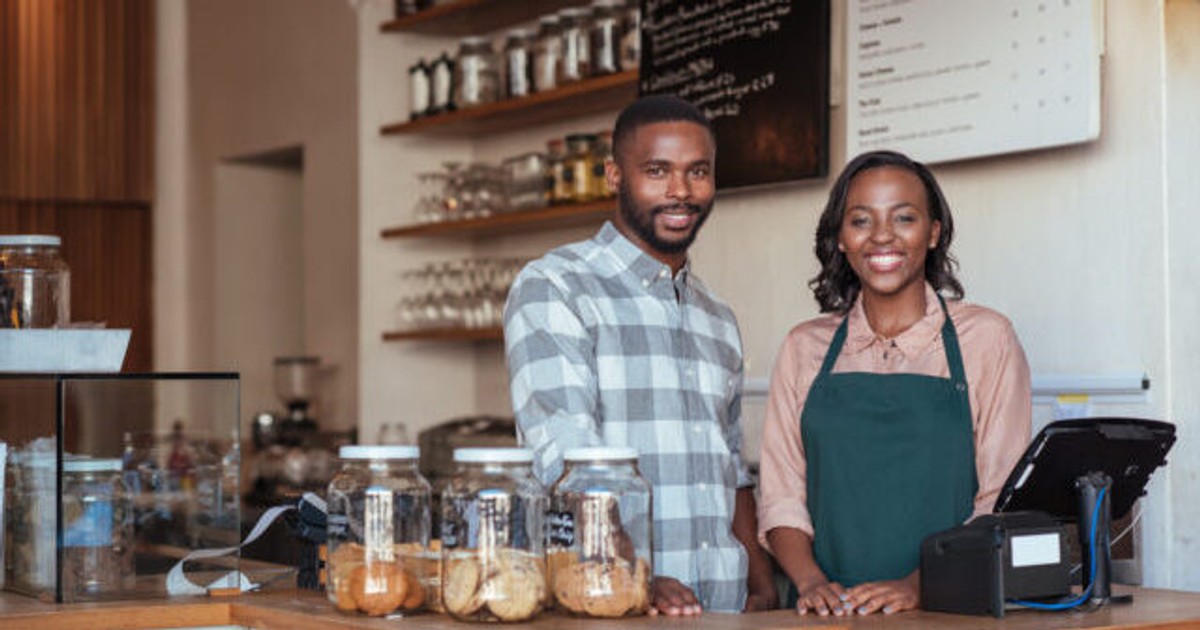 5 essential business tips from young African entrepreneurs
11. Your first step is the most important

Alain Nteff, a Cameroonian entrepreneur who won the 2014 Anzisha Prize, believes that developing a business idea is easy, but turning it into reality is a different story. Nteff Alain is the entrepreneur behind GiftedMom, one of Africa's leading mobile health solutions providers. With over $200,000 in funding since its establishment, this remote health support platform continues to reduce maternal mortality rates in Africa.
Nteff believes that the challenges entrepreneurs face can quickly affect their motivation and vision. Meanwhile, he advised young entrepreneurs to take the first step, which is the most important to set the pace. Then, Nteff emphasized the importance of focusing on your goal, taking the necessary steps, and everything will fall into place.
2. Develop your entrepreneurial brand

Tom Osborn is a Kenyan entrepreneur who got listed on Forbes' 30 under 30 list in Social Entrepreneurship at the age of 19. He believes in developing entrepreneurial brands. Tom Osborn is the founder of GreenChar, a clean energy company producing charcoal briquettes for cooking purposes.
Speaking at Africa's premier award, Tom advised young entrepreneurs to develop their brands and business to attain success. He believes Africa is home to young entrepreneurs with great ideas, but many never get past the small-scale level or even get noticed.
Osborn explained that poor positioning of their brand and organization and inability to tell their stories are significant causes. He, therefore, advised young entrepreneurs to learn how to create their brand, spend time on their products and invest heavily in marketing. In addition, Tom wants African entrepreneurs to adopt marketing strategies that sell their products to the global market.
3. Separate business from pleasure

For Thato Kgatlhanye, a South African who won the ELLE International Impact Award, young Africans should always separate business from pleasure. Thato is one of the brains behind Repurpose Schoolbags, a social initiative recycling plastic bags with solar technology.
When you create a business partnership with friends, act like you met that person that day are the words of Kgatlhanye to young entrepreneurs. She also stated that long-term friendships and relationships should not interfere with business operations and procedures. Because you've known a friend for years does not guarantee your business success together.
Learn more about your partner the business way instead of leveraging friendship. Friendship and business are two different games, and mixing them affects your decision-making. She also advised entrepreneurs to get business coaching as it can make or mar progress.
4. An excellent team is everything

Sam Kodo, a Togolese robotics genius who built his first robot at age seven, has always emphasized the importance of great teams in the business. Sam is the founder of Infinite Loop, an organization locally producing low-cost personal computers for students. However, he understands there is more to running a successful business than computer knowledge.
Kodo believes that an excellent team is crucial to running a successful business. Sam referenced Mark Zuckerberg and Bill Gates and acknowledged them as outstanding administrators but not good business people. Meanwhile, they surrounded themselves with people of diverse skills and competencies, which turned their computer skills and innovations into a successful business.
Sam advised African entrepreneurs to choose competency when selecting a business partner or team to run the organization. There is no limit to a company's achievements with an excellent team, especially when setting up and introducing the business to the world.
5. Your motivation must come from within

According to Winifred Selby, a Ghanaian who won the 2016 New African Woman in Science, Technology and Innovation Award is big on internal motivation. Winifred Selby is a co-founder of the Ghana Bamboo Bikes Initiative and the EPF Educational Empowerment Initiative president based in Kumasi.
Winifred believes that entrepreneurial success is not an easy feat, especially with friends and family discouraging many youths from following their vision. While entrepreneurs should be realistic about business risks, they must also be brave. She shared an inspiring story about how friends discouraged her after listening to the bamboo bike idea, but she remained focused and achieved incredible feats.
Shelby advised African entrepreneurs to find motivation from within and not seek validation from others. Selby wants entrepreneurs to draw courage and inspiration from their passions and dreams without relying on the support of others. Remember that people do not understand your journey because it is not theirs to understand.