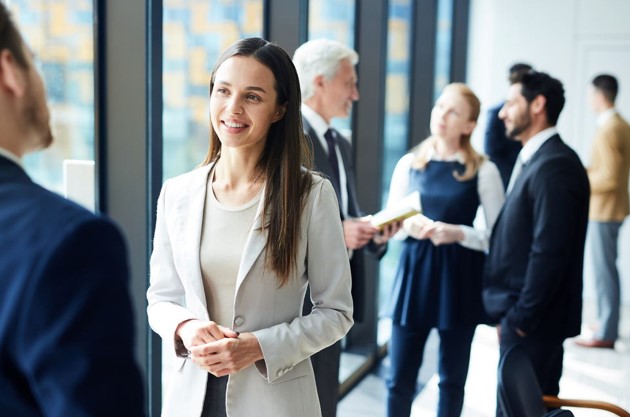 Do You Know Which Benefits Are Most Important to Employees?
If you are a benefits broker by trade, you know that the best way to sustain your book of business is to be a hero to your clients. And to do that, you need to put together benefits packages that make employees happy. This all leads to an important question: do you know which benefits are most important to employees?
Knowing what employees want is critical to your success. If you don't know, your ability to respond is nonexistent. Putting together the right benefits package for each client becomes a matter of guesswork. However, you do not have to guess. Just do a bit of research.
Traditional Benefits Top the List
A good place to start your research is the annual U.S. Employee Benefit Trends Study from MetLife. Brokers can download the report directly from the MetLife website. As for the 2023 report, it offers both expected responses and surprises. On the expected responses side, three of the benefits employees want are pretty predictable:
Health insurance – 79% say it is non-negotiable.
Paid leave – 77% say it is not negotiable.
401(k) or other retirement plan – 75% say it is not negotiable.
These three have been a staple of employee benefits packages for decades. The one surprise here is that paid leave beat out the 401(k) plan this year. The difference between the two is a mere two percentage points, but it is still telling that people are more interested in the short-term benefit of paid time off as opposed to a long-term benefit that could secure the future.
Top Five Voluntary Benefits
Once a broker gets beyond traditional benefits, voluntary benefits come into play. BenefitMall, a general agency based in Dallas, says voluntary benefits are playing a greater role in hiring and retention. They constantly encourage brokers to do a better job at offering voluntary benefits.
So what are the top five? According to the MetLife study, they are as follows:
1. Dental Insurance (73%)
Dental insurance isn't too far behind the 401(k) in terms of how many employees deem it nonnegotiable. This shouldn't be a surprise given the fact that dental care is promoted as equally important as the rest of healthcare. People want to take care of their teeth. Give them the means to do so and many will.
2. Vision Insurance (70%)
Next in line is vision insurance. A typical vision plan allows subscribers to obtain one new pair of eyeglasses or contact lenses per year with either no payment or a minimal co-pay. Annual exams are often included as well.
3. Life Insurance (63%)
Life insurance was ranked as nonnegotiable by a surprising 63% of the study participants. In most cases, employee-sponsored life insurance involves term insurance good for the duration of employment.
4. Disability Insurance (60%)
Both short and long-term disability insurance replaces lost income when a worker is kept out of work by a serious illness or injury. It has become more important since the start of the COVID pandemic.
5. Critical Illness Coverage (51%)
The fifth voluntary benefit in the MetLife survey is the defined-benefit pension. Because such pensions are almost always limited to government employees, we're going to jump to the next in line: critical illness coverage. A critical illness benefit is a cash benefit paid when a subscriber is diagnosed with one of a small number of critical illnesses. Cancer is on that list.
Knowing what employees want in terms of their benefits provides the foundation on which brokers can build winning packages. Not knowing leaves brokers to guess. Which strategy do you think is more effective?