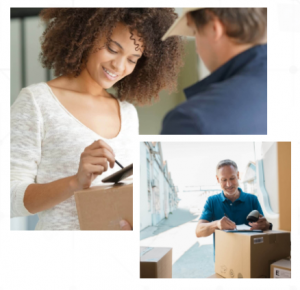 VARIOUS SHIPPING OPTIONS FOR YOUR BUSINESS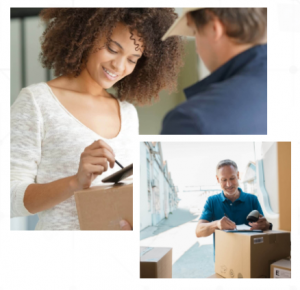 Shipping your freight means finding a shipping and transport partner that is reputable and reliable. Amplify Logistics is one such transportation company that has established itself in the industry as a leading name. They provide personalized solutions to all their customers looking for transportation solutions. This tailor-made approach has helped them to establish their name and made them one of the most opted transportation companies. As a business, when you are looking for a transportation partner, you need someone who would be able to enhance your supply chain and make things move smoothly. Listed below are some of the shipping options that you can choose from and get personalized transportation solutions.
Road Shipping
This type of shipping is perfect for those looking to get their freight delivered urgently. A dedicated network of carriers for time-sensitive transportation will help to enhance your supply chain. Amplify Logistics offers both LTL and FTL shipments. FTL is a Full truckload shipment, in which you rent the whole carrier to transport your goods. However, if your freight is smaller and you don't want to rent a whole carrier, you can always opt for LTL, which is Less than Truckload Shipment. In this form of road shipment, you only pay for the space which is occupied by your consignment in the carrier. The remaining space is occupied by other businesses and paid for by them. Both these options are cost-effective and efficient options to ship your goods.
Air Shipping
When you are looking for a shipment offer that can be delivered as soon as possible, then air freight shipping is the fastest and the most reliable way to transport the goods from the origin to the designation. This type of shipping is best for both domestic and international shipments which are time-sensitive. Amplify Logistics provides unique transportation solutions which will help you to get your time-sensitive cargo to reach its destination on time.
Rail Shipping
If the shipment isn't time-sensitive, then rail and intermodal shipment is great option. When compared to air and road shipping, rail shipping is the most economical option. With intermodal or rail shipment you can easily transport small and large volumes of freight in Canada and outside. You can either opt for rail shipping or even combine it with another type of shipping and make it intermodal. You can combine it with LTL or air shipping. This will help to increase the efficiency of your supply chain.
Ocean Freight
Ocean transportation is an excellent option for heavy cargo which is not time-sensitive. You should consider going for this transportation option when the dimensions and weight of the cargo make it impractical to ship it through the air. Shipping cargo through ocean freight provide multiple ways of getting from Port A to Port B. Amplify Logistics has partnered with reputable carriers that will help them to provide you with world-class service and ensure that your goods get to the destination on time and safely. The company will work to provide you with customized transportation solutions.