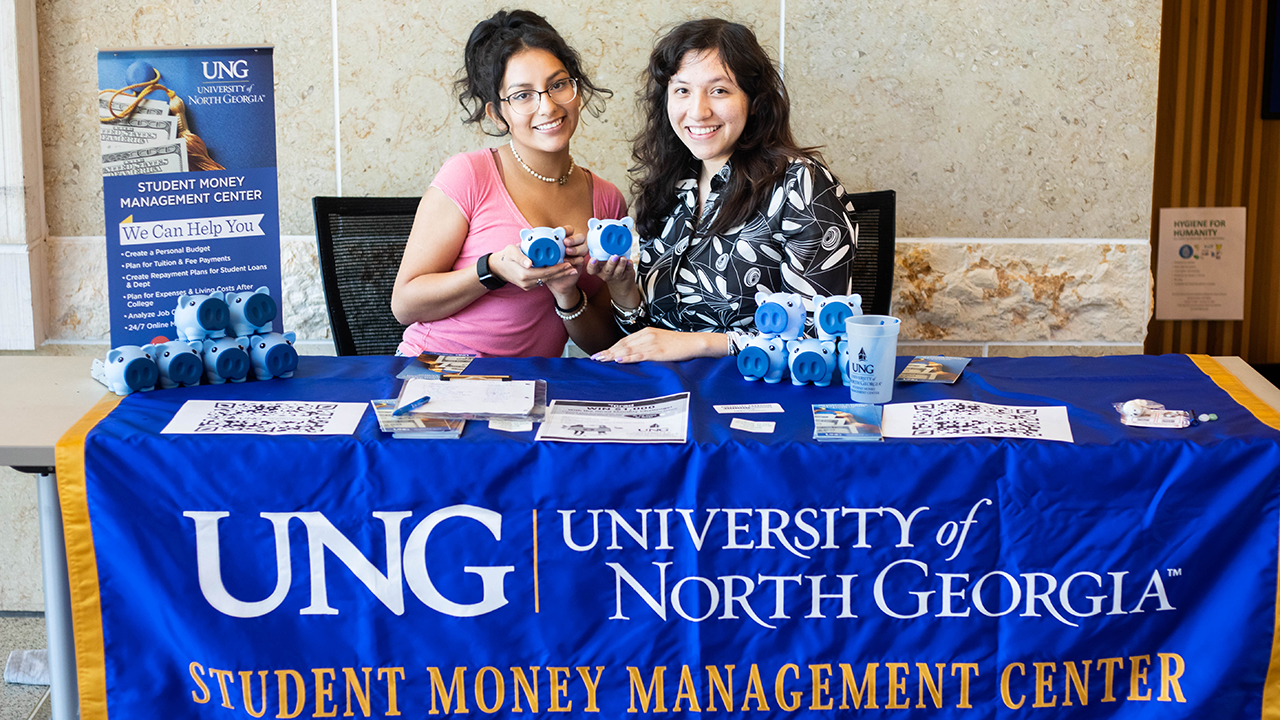 Tool offers online financial education
Skip to Main Content
Skip to Main Navigation
Skip to Footer
The University of North Georgia's (UNG) Student Money Management Center has partnered with iGrad to provide students and staff access to personal financial education tools.
"This allows students to do some self-directed learning around finance," Erick Jones, SMMC director, said. "It's not meant to replace one-on-one coaching."
Students and staff can log in to iGrad with their UNG credentials.
UNG's SMMC is one of the few centers of its kind nationally and offers financial coaching through both professional staff and student money mentors. The peer mentor program has eight students and is in its fourth year.
The SMMC professional staff trains peer mentors on all financial coaching aspects. Both the staff and peer mentors focus on educating and empowering UNG students on financial literacy. They are committed to providing students the opportunity to enhance their financial knowledge through various events and workshops offered throughout the academic year.
Many of us had to learn through trial and error. We want to get the message to them when it can help them keep college costs and credit card bills down.
Erick Jones
Student Money Management Center director
The iGrad tool will help students and staff plan how to fund their education; how to budget, save and manage income; and plan for retirement.
It will be a valuable resource, as the national 2020 Student Financial Wellness Survey showed many college students lacked confidence in managing finances, did not pay off their credit card balances each month, and were not confident in their ability to pay off their loans.
 A particularly helpful element in iGrad is a student loan snapshot, which is completely confidential, where students can enter information or have it pulled in from Financial Aid.
They are then able to calculate how taking out another loan would affect their future payments.
"It helps students be aware," Jones said. "This allows them to make informed decisions."
Cadet 1st Sgt. John Febres, a junior from Boston, Massachusetts, pursuing a degree in finance, is eager for his fellow students to use iGrad. He also thrives on his role as a student money mentor.
"A lot of times, going into college or beyond, individuals don't have a good grasp on finances. They don't understand all the aspects that go into being financially independent," Febres said. "As a student money mentor, we can help them start that process and guide them along the way."
Through both iGrad and the SMMC's regular services, Jones said UNG aims to set students up for success.
"Many of us had to learn through trial and error," Jones said. "We want to get the message to them when it can help them keep college costs and credit card bills down."