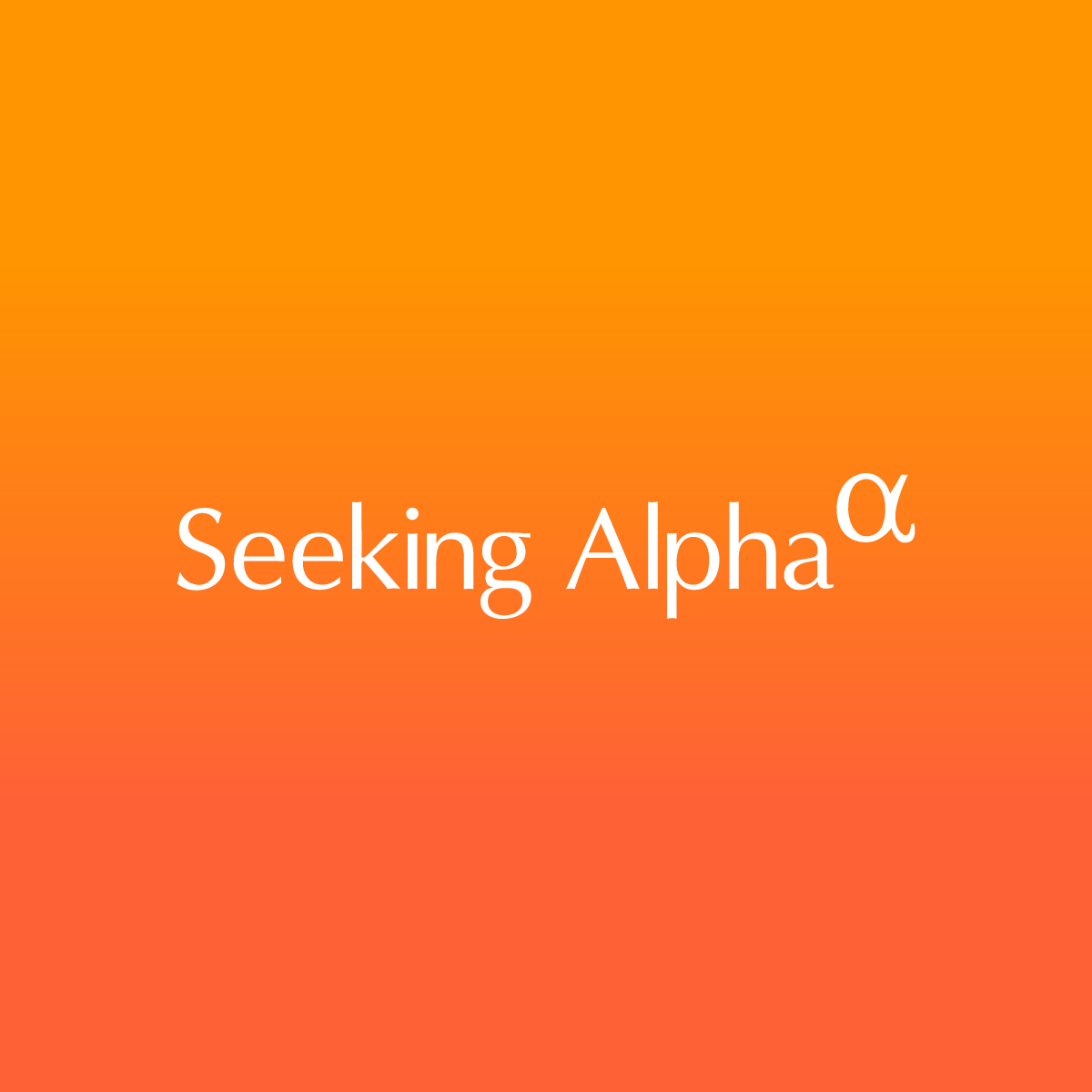 Barrett Business Services, Inc. (BBSI) CEO Gary Kramer on Q4 2021 Results – Earnings Call Transcript
Barrett Business Services, Inc. (NASDAQ:BBSI) Q4 2021 Earnings Conference Call March 2, 2022 5:00 PM ET
Company Participants
Gary Kramer – President & Chief Executive Officer
Anthony Harris – Chief Financial Officer
Conference Call Participants
Chris Moore – CJS Securities
Jeff Martin – ROTH Capital Partners
Vincent Colicchio – Barrington Research
Matt Dane – Titan Capital Management
Operator
Good afternoon, everyone, and thank you for participating in today's conference call to discuss BBSI's Financial Results for the Fourth Quarter and Full Year Ended December 31, 2021. Joining us today are BBSI's President and CEO, Mr. Gary Kramer; and the Company's CFO, Mr. Anthony Harris. Following their remarks, we'll open the call for your questions.
Before we go further, please take note of the Company's Safe Harbor Statement within the meaning of the Private Securities Litigation Reform Act of 1995. The statement provides important cautions regarding forward-looking statements. The Company's remarks during today's conference call will include forward-looking statements. These statements, along with other information presented that does not reflect historical facts, are subject to a number of risks and uncertainties. Actual results may differ materially from those implied by these forward-looking statements.
Please refer to the Company's recent earnings release and to the Company's quarterly and annual reports filed with the Securities and Exchange Commission for more information about the risks and uncertainties that could cause actual results to differ from those expressed or implied by the forward-looking statements.
I would like to remind everyone that this call will be available for replay through April 2, 2022 starting at 8:00 PM Eastern tonight. A webcast replay will also be available via the link provided in today's press release, as well as available on the Company's website at www.bbsi.com.
Now, I would like to turn the call over to the President and Chief Executive Officer of BBSI, Mr. Gary Kramer. Sir, please go ahead.
Gary Kramer
Thank you, Paul. Good afternoon, everyone, and thank you for joining the call. Our operational and financial results were exceptional in the fourth quarter and capped off a great year. We consistently exceeded our internal estimates for client retention, net client adds and worksite employee growth, all of which resulted in better than expected financial results.
Before I speak to the financial results, I would like to recap some of the key operational and strategic accomplishments for the year. We successfully completed the conversion of our existing clients over to our new My BBSI platform.
We are pleased with the platform, but more importantly, our clients are appreciative of the investment and the feedback continues to be positive. We are not done with our investment and have an IT roadmap of enhancements, new features, as well as new products.
We packaged our new technology with our nationwide offering and brought on larger clients on average this year than we have in previous years. We built out a corporate sales department and increase the top of the funnel by focusing on lead generation via an omni channel digital campaign, which brought on new clients and new referral partners.
We executed on our employer of choice initiative and invested in our employees with robust enhancements in compensation, benefits, vacation, training and volunteerism. People are our product and we attract, train and ultimately retain the best employees that any PEO has to offer. In November, we were pleased to announce that we were certified as a great place to work for the first time.
We successfully rolled out our asset light markets, which encapsulates everything I just mentioned. Attract and hire great people, train them well, apply the lessons we learned in a COVID environment for how to operate remotely and packaged with our digital initiatives to help grow their market penetration.
We will serve as the clients out of an adjacent branch or a corporate and invest behind them and infrastructure as they build up their client base. We entered into workers compensation insurance transactions, which de-risk our business model and results in better financial predictability.
These transactions are structured in a manner that greatly limit any potential downside of our insurance program. But we can still share in the upside of our disciplined underwriting. I want to again thank everyone in the BBSI family for their exceptional efforts. Plainly stated, I am proud that we foster a culture that embraces innovation and execution.
Moving to our financial results. During the quarter our gross billings increased 13% over the prior years quarter and exceeded our expectations. Our average worksite employees were up 7% over the prior year quarter. We have exceeded our pre-pandemic levels and 2021 finished the year with the highest year-end worksite employees in BBSI's history. This is due to our clients hiring as well as net new business and we continue to be the head of our internal forecast for our worksite employee stack.
Our staffing business increased 14% over the prior year quarter. We could have grown more, but continued to have challenges filling orders with the tightness of the labor market. We are seeing more applicants, placing more applicants and companies are increasing wages to attract employees. We are still unable to fill all of our orders but our fill ratio improving.
So to summarize our financial performance for the year, our gross billings increased by 11% and our earnings per share grew by 14%, which is in line with our long-term growth plans. We returned $9 million in dividends and bought back shares totaling $17 million, which reduced our shares outstanding by 3.2%. These are fabulous results and a great return for shareholders.
Moving to the branch operational updates. Our branch footprint decreased by three to 50 total branches. We continue to be mindful of operating efficiencies and consolidated Glendale into Phoenix, Eugene into Willamette Valley and Valencia into Pasadena. These decisions were made with the intention of continuing to grow revenue while servicing our clients, but doing so in a more cost efficient manner.
Our branch stratification is as follows. 23 mature branches with run rates in excess of $100 million, 17 emerging branches running between $30 million and $100 million, 10 branches we consider developing with run rates up to $30 million. Our business units total 98 and incorporates the consolidations previously mentioned. We also continued our migration into revised structure of our 16 member business unit, which allows us to serve as more clients with less management employees and increases our return on management payroll.
To summarize our branch footprint over the past two years. At the end of 2019, we had 64 branches. Over the past two years, we consolidated 19 branches within existing markets and expanded five branches in the new markets, finishing 2021 with 50 branches. By the end of 2022, we forecast that our gross billings will be up by approximately 20% over 2019 but our SGMA fuel payroll will only be up by 6% and that includes investing in 14 asset-light markets.
Speaking to the asset-light model, our first-class has graduated and is currently selling in four new markets. We are still in the early innings but through February, we have eight new clients added during contracting. We are seeing positive trends in this model and intend to invest in approximately 10 new markets in 2022 and are actively recruiting in markets we're not in now.
Moving to our client and WSE stack. Our client retention continues to be stronger than pre-pandemic levels. I like to attribute that to the work we do with our clients and the value our teams bring in this ever changing in complex economic environment.
Regarding our distribution channels, business is almost back to normal. Our leads and prospects in the quarter were greater than the previous quarter and our best quarter post-pandemic. We had a strong fourth quarter and our year-end WSE stack was the highest in our history.
More importantly, we capitalized on the one-one selling season and this January was our best January for net new business in the past five years. Better than pre-pandemic. We continue to invest and refine our longer-term initiatives of increasing the top of the funnel by focusing on lead generation via an omni channel digital campaign, where we target both clients and new referral partners in different markets.
Results thus far are positive. We are signing up new referral partners and new clients that would not have come to us via our traditional channels. We will continue this initiative and make further investments in 2022. These positive trends resulted in the company adding over 1,300 net new worksite employees in the quarter, which was ahead of our forecast and further supports our optimistic outlook for 2022.
As I think to the future, I've never been more optimistic about BBSI trajectory. We had great momentum in 2021 and it is carrying into 2022. Our client retention is the best it's ever been. And we're seeing in closing on more prospects. Our prospects continue to be larger because of our technology stack, coupled with our nationwide offering. We will continue to invest in technology. And we will continue to invest in growth initiatives.
We have minimized the insurance risk to the company. And the only thing that can hinder our progress now is execution risk. And honestly, our fabulous results speak for themselves.
Now I'm going to turn the call over to Anthony for his prepared remarks.
Anthony Harris
Thanks, Gary. Hello, everyone. I am pleased to report we finished 2021 with strong results and as Gary noted strong momentum. Both the quarter and the year exceeded our expectations. Starting with the full year first, our gross billings increased 11% to $6.6 billion and diluted EPS increased 14% to $5 per share compared to $4.39 in the prior year. The increase in earnings leverage was achieved even with the return to more sustainable SG&A levels in 2021 from the uniquely low levels seen in 2020.
Focusing on our Q4 numbers, net income for the quarter was $10.6 million compared to $7.2 million in Q420 20. Q4 PEO gross billings increased 13% over the prior year quarter to $1.8 billion. Staffing revenues increased 14% to $33 million. Our increase in PEO gross billings was driven by stronger than expected growth from net new clients in the quarter, continued strong hiring within our customer base and higher average billing per WSE. Our Q4 average WSEs increased 7% year-over-year, while our average billing for WSE increased 5%, driven primarily by higher wages.
PEO gross billings growth by region versus the prior year fourth quarter were as follows. Mountain States grew 38%, East Coast grew 19%, the Pacific Northwest grew 15%, Northern California grew 13% and Southern California grew 6%.
As discussed in prior quarters, the primary driver of the slower growth in Southern California is lower same customer sales growth, as our clients are adding fewer new employees than in other regions. However, we continue to see positive trends in the region, including faster sequential growth in Q4 than in Q3 and we expect this momentum to continue into 2022.
Workers' compensation expense continue to trend favorably in the quarter and included an actual early determined reduction of prior year estimated liabilities of $1.7 million in the quarter. Our claims performance also remains favorable and our relative frequency rate once again, trended down in the quarter and remains well below historical rates.
As a reminder, we entered into a new fully insured workers compensation program effective July 1 for the majority of our clients. We now describe our workers compensation coverage for clients, as being under either this insured program or our self insured programs.
Approximately 82% of our workers compensation exposure including, all California clients are covered by our insured program. All claims incurred in these states after July 1, are not covered 100% by the insurance market, with zero claims cost retained by BBSI.
The strategy of de risking your operations through this insured program is operating as planned with favorable results. And we expect these favorable results to continue into 2022. Because of the move to our fully insured program, our workers compensation liabilities decreased by approximately $18 million in the fourth quarter, as remaining historical claims continue to be paid.
Looking at margin and pricing, we are seeing billing rates for new at levels consistent with the prior year. Looking at the market more broadly, market pricing for workers compensation coverage has now largely flattened after decreasing for several years.
Rates remain at low-levels, relative to historical rate. But these lower rates have been offset by lower worker's compensation expense in the year. And our margin rates have remained stable.
We continue to see strong client retention in the fourth quarter and beyond, which demonstrates the value we're creating for our clients and supports our ability to maintain margins even competitive pricing environments.
Moving to operating expenses, as SG&A for the quarter came in line with expectations, at approximately the same levels of Q4 2020. As discussed in prior quarters, much of 2021 saw faster year-over-year growth in SG&A, due to the abnormal compare in Q2 and Q3 of 2020.
As we look ahead to 2022, we expect to return to more normalized SG&A growth rate, in line with our target of approximately half of our top line billings growth. Our largest increase in SGA will come from employee related expenses in 2022, including higher average wages and increased headcount, primarily to support growth initiatives.
We continue to closely manage our operating expenses and our management employee headcount, in 2021, still ended below that of 2019. Our investment portfolios earn $1.7 million in the fourth quarter, compared to $1.6 million in the prior year quarter. Our investments continue to manage conservatively, have an average duration of 4.1 years average quality of investment at AA, and average book yield of 1.8%.
Turning to the balance sheet and our capital plan, we had $166 million of unrestricted cash investments at December 31st, compared to $116 million at September 30th. As we continue to evaluate our most efficient capital arrangements, we renegotiated our credit agreement with Wells Fargo to increase our line of credit to $50 million from $33 million previously, and extend the agreement, the maturity of the agreement to June of 2024.
With favorable fee changes, the increased capacity will come with little incremental cost. We also restructured our covenants to provide more flexibility, including in share repurchases. To further optimize our capital commitments, we have purchased certain assets that were formerly leased. This will show us an increase in Q1 CapEx, it will result in lower overall operating expense for the company going forward. And subsequent to year-end, we paid off the remaining balance on our corporate headquarters mortgage, and as a result, we can now say that we are completely debt free.
We continually assess the level of capital needed to maintain effective business operations with appropriate risk mitigation. This minimum level of required capital has decreased as we have de risked our model and now retain less Workers Compensation Claims exposure. We are committed to deploying our excess available cash investments in ways that benefit the long-term health of the company and our shareholders.
I will recap our general philosophy on capital allocation. Our first priority is to invest in the business. Our best path to continued earnings growth is operating leverage through scale, and we continue to seek out new opportunities to invest in order to scale consistently and effectively. This investment typically comes in the form of strategic hiring and focus growth initiatives. And it will also continue to include investment in IT software and infrastructure in the year as we focus on enhancing our product and our client experience.
Second, we have said that we are open to investing in inorganic growth through acquisitions and this remains true, but we are also committed to ensuring that any potential acquisition is right for our company and our shareholders for the long-term.
Third, as BBSI continues to steadily generate positive free cash flow, we remain committed to returning capital to shareholders. In 2021, we returned $26 million to shareholders through a combination of dividends and stock repurchases. This equates to an income payout ratio for the year approximately 70%.
To solidify our commitment to drive shareholder value, our Board of Directors has approved a new $75 million, two-year stock repurchase program, which will replace the 50 million, three-year repurchase program that was previously in effect. In addition, BBSI remains committed to its dividend and the Board also reconfirmed our quarterly dividend of $0.30 per share to be paid April 1st.
Turning now to the outlook for 2022, we expect gross billings to increase between 7% and 9% for the year. We expect average WLC to increase between 3% and 4%. We expect gross margin as a percentage of gross billing to be between 3.0% and 3.1%. And we expect our effective annual tax rate to be between 24% and 25%.
I will now turn the call back to Gary for closing remarks.
Gary Kramer
Thanks Anthony. 2021 was a great year and we think 2022 is going to be even better. We continue to always think of the client first and to advocate for the success of the business owner. We've been working on the right things and I think we're in a great position for future growth.
Now I'd like to turn the call over to the operator for questions.
Question-and-Answer Session
Operator
Thank you. We'll now be conducting a question-and-answer session. [Operator Instructions] Thank you. Our first question comes from Chris Moore with CJS securities. Please proceed with your question.
Chris Moore
Hey, good afternoon guys. Thanks for taking a couple questions. Yes, so given the changes with the Chubb trust and rising rates, when you're looking at investment income for 2022, how does that compare with 2021?
Anthony Harris
Yes. That's a great question, Chris. We've said previously with our fully insured model, as we have capital requirements going down, we expect our restricted investments to go down, that will be the case. On the other hand, we are seeing rising short-term interest rates in a year. So those are effectively offsetting in our forecast for 2022 in terms of investment income.
Chris Moore
Got it. All right. Maybe can you talk a little bit about the shape of your earnings quarter-to-quarter in fiscal 2022 versus 2021?
Anthony Harris
Yes. Absolutely. So if you look at our income, it is always seasonal, and that's driven by the timing of when payroll taxes are incurred, and those are front-loaded primarily into Q1. So Q1 will always be our lowest profit quarter. Correspondingly, Q3 is typically our highest profit quarter, and Q2 and Q4 usually similar, but lower profits. And that will be true again this year.
One thing is, if you look at our top line growth in the year, we're expecting sequential growth in each quarter. But when you look at the compare from 2021, there will be some variance in the quarters. So Q1 will be our strongest top line growth quarter, if you look at the year-over-year compares. And Q4 actually will be lower in part, because 2022 does have one less business day. So that that equates to about a half a percentage point of billings growth that will lose in 2022, because of that one less business day and that occurs in Q4. So on a year-over-year basis, Q1 will be strongest, Q4 will be weakest, Q2 and Q3 will be more consistent on the top line.
Chris Moore
That is extremely helpful. I'll jump back in line. I appreciate it guys.
Gary Kramer
Thanks, Chris.
Operator
Thank you. Our next question comes from Jeff Martin with ROTH Capital Partners. Please proceed with your question.
Jeff Martin
Thanks. Good afternoon, guys. I was just curious if you could dive into the worksite employee growth a little more during the quarter primary drivers net hiring versus wages, how those two breakout and if there are any — excuse me, any other factors?
Gary Kramer
Yes. I'll start it off in an Anthony can clean it up. I would say, the one I'm the most proud of in the quarter is clients we added and the worksite employees they had, minus clients that ran off and the worksite employees they had, resulted in us having 1,300 more worksite employees that we added in the quarter, right? And that is our, what we call here, that's our controllable organic growth, right, which we're very pleased with. And we've had strong track records of that over the last couple quarters and a very strong track record of that going into January as well that I mentioned in my script. So if you take our controllable organic and then you add the same customer sales. What's the same customer sales, Anthony?
Anthony Harris
8%.
Gary Kramer
8%.
Anthony Harris
Well, 6.4% average billing for WSE increase for the year. Is this sort of, I mean, to jump in?
Gary Kramer
Yes. Yes, clean me up.
Anthony Harris
So for the figures, we gave quarterly figures and annual figures, Jeff. But for the annual figures, for average WSE growth, it was 4.3% and within that number that'll include WSEs from client hiring, but also net new client ads. And as Gary said, the portion of net new client ads is the highest it's been in years on that. So, that's fantastic news. On the average billing per WCS at 6.4% for the year and we saw that right off the bat early in the year we were seeing high year-over-year billings growth for WSC, and partly that was attributable to employee mix shift towards higher wages.
But especially later in the year that was driven genuinely by wage inflation. So, we're seeing through wage inflation come through particularly in Q4. And that's part of the momentum we talked about going into 2022.
Jeff Martin
Yes, yes. Okay. And then the prospects for average size of new clients is interesting. You would think that would become a fairly significant growth tailwind in the not too distant future. I was just curious if you could give us some relative perspective on the size of new clients you're bringing on now versus maybe in 2018 or 2019?
Gary Kramer
Yes, if you go back to what I meant, if I go back to what I mentioned earlier about the clients we're adding as far as clients rather than to WCS, they had lot clients that are running off with the WCS, they had that got it to the positive 1,300. And I want to say that our unit counts to put it in perspective, our unit counts are more I'll say consistent now.
In the past, we were adding smaller clients and running off larger clients, and you had to add two or three to make up for the one you lost. Where we're getting at now is we're adding clients that are larger than what we're running off.
So, our — if you say our average worksite employee per client is about 26, we're adding north of 26 of WSCs on average now. We have some still smaller than that, but the majority seem to be larger than that. And one of the things we've done too is we have been — we love small clients that become big clients and we love small clients that we can make adequate marginal.
But if we're not making the adequate margin on the smaller clients or they don't have plans to grow, then we try to make the business decision to focus on the larger business now.
Jeff Martin
Yes, yes. Okay. And you've been in the CEO role for almost two years now or maybe it's been two years. I was just curious from your perspective, how you see a typical market cycle affecting the business and what are some of the things you do strategically and/or operationally as part of the different phases of the cycle?
Gary Kramer
Good question. And it has been a long two years and it's hard to visualize what normal is with no pandemic or hyperinflation or conflict over in Europe. But just in general, the way the way that we think of the businesses — and I'll talk, approximate, right, because I'll do round numbers and try to keep it simple.
Kind of last year results is what we think we're capable to put up annually, right where we can grow the topline 10%. Grow the SG&A in a normal market at about half of what our topline is. And then what that equates to the bottom-line is about a 15% increase in net income and we feel like we've got the machine in place to consistently over cycle get, 10% on the top and 15% on the bottom.
Jeff Martin
That's nice. That it should be great to see that happen. I know a lot of this have been rooting for the SG&A leverage over the years and it sounds like you're at that point. Now you did make a comment that in — in a normal environment. Do you expect that you'll be able to experience that leverage this year or does wage inflation and employee retention become a factor where that may not be the case, just yet this year or parts of this year?
Gary Kramer
We've modeled in that. And we've also modeled in investments in other company, investments in adding new headcount, investments and I mentioned adding the 10 new markets and even layering all of that in, we feel pretty confident that we'll be able to do it. I mean, if you just keep it simple, if you put up 10% growth at a 3% margin that's about $20 million of gross margin and we're mindful of how we — how we invest in the SG&A so that we show leverage down the bottom for the net income growth.
Jeff Martin
Okay, great. Thanks for taking my questions.
Operator
[Operator Instructions] Thank you. Our next question comes from Vincent Colicchio with Barrington Research. Please proceed with your question.
Vincent Colicchio
Yes, Gary. Nice quarter. I think I heard you say that you're investing in 10 new markets in 2022. That sounds pretty aggressive versus the past. Can you maybe take us through your thinking on that is it just more optimism — any thoughts would be helpful.
Gary Kramer
Yeah. So this kind of ties into my prepared remarks where I talked about our asset light model, right. So we were able to attract good talent. We've invested in training good talent, we have emerging training with them as well. We get them up to speed where they can go sell in their market, when they sell in their market we assist them with our digital campaigns. And really, that's one salesperson in one market. And then what we do is support that business either out of corporate or an adjacent market. So we call that the asset light because what we're really doing is hiring 10 folks and putting them in 10 markets. And what we're seeing so far after experimenting with this in 2021 is saying, all right, we feel comfortable with — what the results we got and where we are for 2021. We're going to double down in 2022 on this program. And the idea is, once they are successful and they begin to get critical mass then we will invest in infrastructure behind them in that market as far as people to help service the business locally.
Vincent Colicchio
And can you talk a little bit about acquisitions has you're focused changed at all or you still get the same markets and how does pricing look?
Gary Kramer
Not much of an update there. You know we look at everything that comes across, we're active. But we are thoughtful, right? We are thoughtful of shareholder, equity and we need to make sure that we put on the right acquisition, not just any acquisition and that just comes down to how we look at our capital and the risk that we have to take with capital. So we are active. We will continue to be active, but we will be mindful. I said in prior quarters that you got to kiss a lot of frogs. We're still kissing frogs.
Vincent Colicchio
And what did the mix look like in the quarter in terms of WSE additions from referrals and your new model?
Gary Kramer
Versus direct? So the direct versus the referral channels, we are a heavy referral channel business and that's where the majority of our business comes from and will continue to come from. And we love our referral channels. I mean, part of our digital campaign is to try to attract new referral partners. And if I look at Q4 for referral partners, that brought us leads or prospects for Q4 '21 versus Q4 '20. Now these are new referral partners, new to BBSI. We had three times the velocity of new referral partners that were feeding us business in '21 versus '20. Part of that is a function of '20 was still coming out of pandemic, number one. But number two is, we have the discipline to seek out referral partners and we're using technology to assist us with that.
Vincent Colicchio
And how does the pipeline of leads and prospects look now versus last quarter?
Gary Kramer
If I just look at our prospects that we had going into Q4, we were about 50% higher than we were in the prior year, which results in it's kind of math if you keep your close ratio the same. We had more closes in Q4, which added to our strong WSE growth in Q4. But that momentum carried into January and January was our strongest January as far as net client adds over the past five years. So positive things Q3 and the Q4 that continued into Q1, which gives us – those clients, we add in Q4 and early January give us a real good tailwind for revenue growth for '22.
Vincent Colicchio
Sounds good. Nice job. Thanks.
Operator
Thank you. Our next question comes from Kevin Mackey [ph], Independent Analyst. Please proceed to your question.
Q – Unidentified Analyst
Yeah. So I believe it was last conference call that you mentioned your new technology…
Gary Kramer
Hello?
Operator
This is the end of our question-and-answer session. I'm sorry. One moment. Our next question comes from Matt Dane with Titan Capital Management. Please proceed with your question.
Matt Dane
Great. Thank you. I wanted to delve a little bit more into your initiative to attract larger clients. What additional color can you share around that? What specifically are you doing to help drive those larger clients and attract them to work with CBSI?
Gary Kramer
Yeah, sure. The technology that we have is able to bring on larger clients. Now, the clients appreciate our technology much more than what we had in the past. That's first and foremost. The second is, larger clients have exposure in various States. Before, we weren't able to do — we weren't licensed in every state [indiscernible], so now we have the technology. And we can go anywhere they go as far as on the state mix. And, you know, we mentioned that we are investing in technology and we'll continue to invest in technology and part of these investments we will be making in 2022 is to better support larger clients. Because larger clients have a — I'll say a different need or sophistication than a smaller client and we're going to utilize and invest in technology to make that business, I'll say, easier to flow data with our larger clients.
Matt Dane
Okay. That's helpful. And then on the actual sales and marketing side. I understand that the technology is really facilitated today compared to the past. But in regards to targeting them specifically, is it more of just interactions with your referral sources and asking them telling them – telling them, hey, these are the ideal type of clients and — or is there other sales and marketing approaches that really allow you to target those – this type of clients that you'd like better?
Gary Kramer
There is two-fold here, right. One is we're using technology on the sales and marketing side. And I don't want to get into too much of the plumbing because we have about 500 competitors that listen to this call. So we utilize technology to get to clients that we that — that wouldn't have typically come to us before, especially in new markets where we're building out and we've learned a lot in 2021. We have been refining as we go and we think we, you know, we think we have a better mousetrap for 2022 than we did for 2021. Is it perfect? No. Is it better than it was? Yes. Will we continue to evolve it? Absolutely.
And then on the referral partner side, it's, you know, it's really being comfortable with your expertise and knowing who you are, right? You know, we can go in with a referral partner and understand what their specialty is right. So if their specialty is transportation, that's like great. We have a huge portfolio of transportation.
Let me help you and do some co-branding and co-marketing on the transportation. Is it you know, pick an industry right and we can work with them that way because it depends on how the distribution channel comes to you and what their specialty is and that's how we try to align with them.
Matt Dane
Great. That's helpful. Thank you, guys
Operator
Thank you. There are no further questions at this time. I would like to turn the floor back over to Gary Kramer for any closing comments.
Gary Kramer
I just want to wrap-up and thank everybody at BBSI for their hard work. And I just want to say that 2021 was a great year and we feel good momentum and good trajectory and are optimistic about where 2022 is going to go. So thank you, everybody.
Operator
This concludes today's conference. You may disconnect your lines at this time. Thank you for your participation.